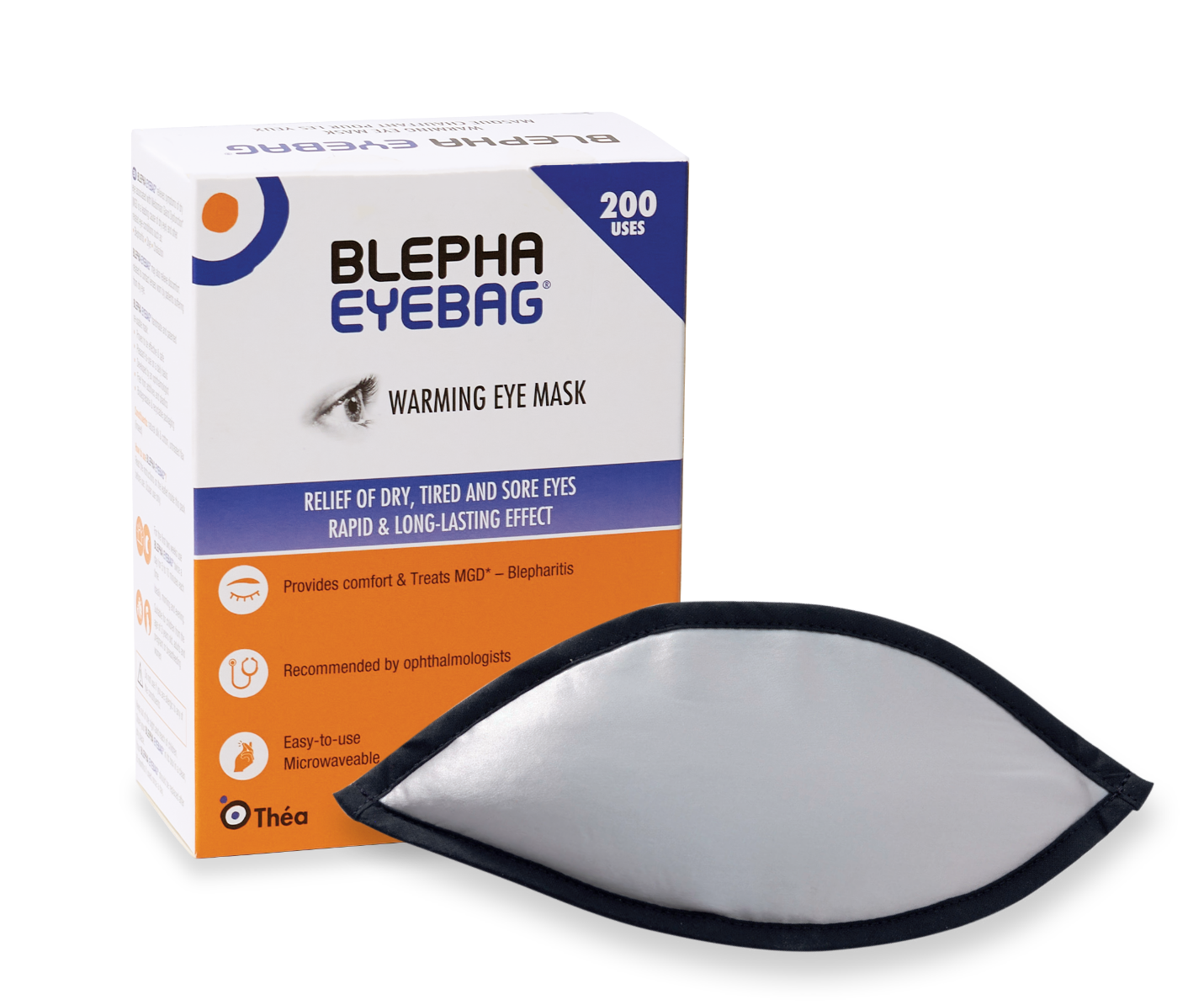 Rapid relief of dry, tired or sore eyes
For a long-lasting effect on ocular comfort, Blepha EyeBag® is safe and well tolerated in the treatment of meibomian gland dysfunction (MGD)1, blepharitis2, stye and chalazion.
Blepha EyeBag® at a Glance
Patented innovation
Developed by an ophthalmic surgeon, Dr. Teifi James, in the U.K.
Handmade with natural components
Silk and cotton surface
Untreated linseed fill
Free from additives and plastics
Antimicrobial by function
Safely decontaminated each time it is heated by microwave immediately before use3
Sustainable by design
Reusable 200 times
Biodegradable and recyclable packaging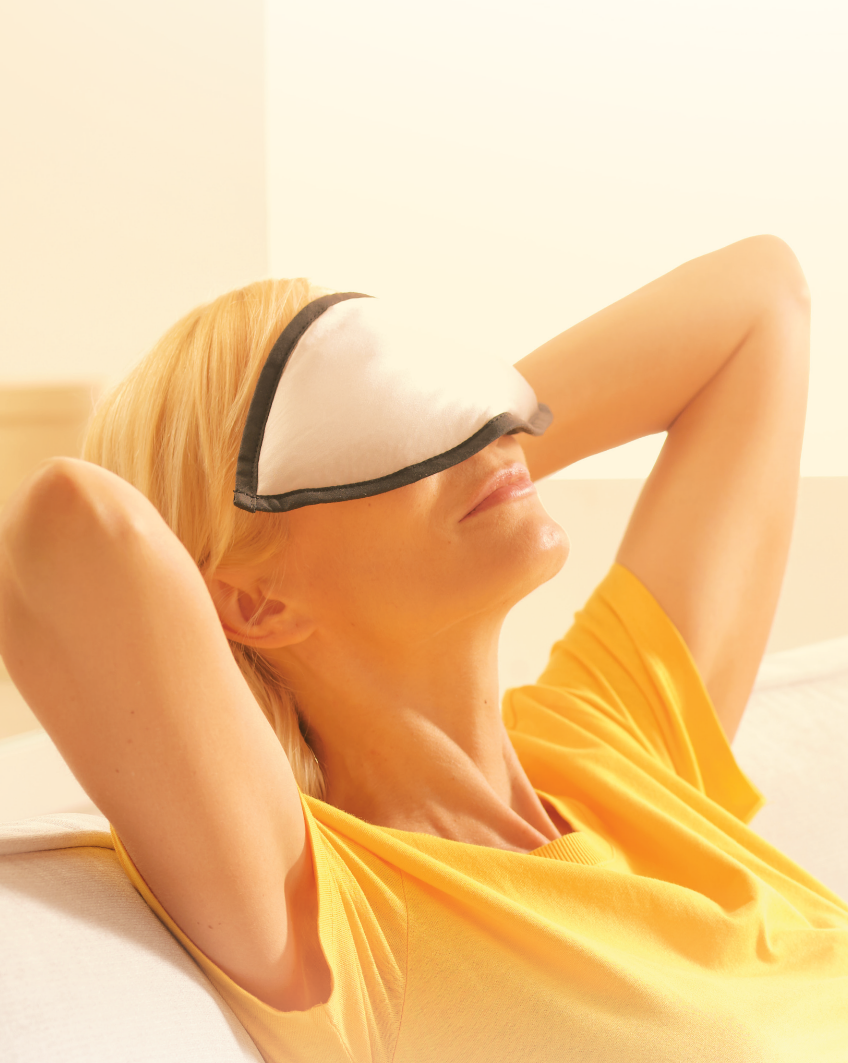 Comfortable and Easy to Use
Suggested Use
Suitable for:
Adults (including pregnant or breastfeeding women)
Children from 3 years old4
For the first 2 weeks:
After the first 2 weeks:
Twice a day, morning and evening, for 5 to 10 minutes each time
3 to 4 times a week, to be adjusted according to the severity of your symptoms
How to Use Blepha EyeBag®
Before first use, heat your Blepha EyeBag® for 1 minute and let cool completely.

Heat for 30 s in the microwave.
Shake your Blepha EyeBag® so that the linseeds are mixed and the heat is evenly distributed.
Check the temperature on the grey (silk) side.
Apply on closed eyes for 5 to 10 minutes.
Start with the black cotton side (cooler). You may wish to switch to the grey silk side (warmer) during the 10 minutes.
Clinically Proven5
An Efficient Eyelid Warming Device for Dry Eye Patients with MGD1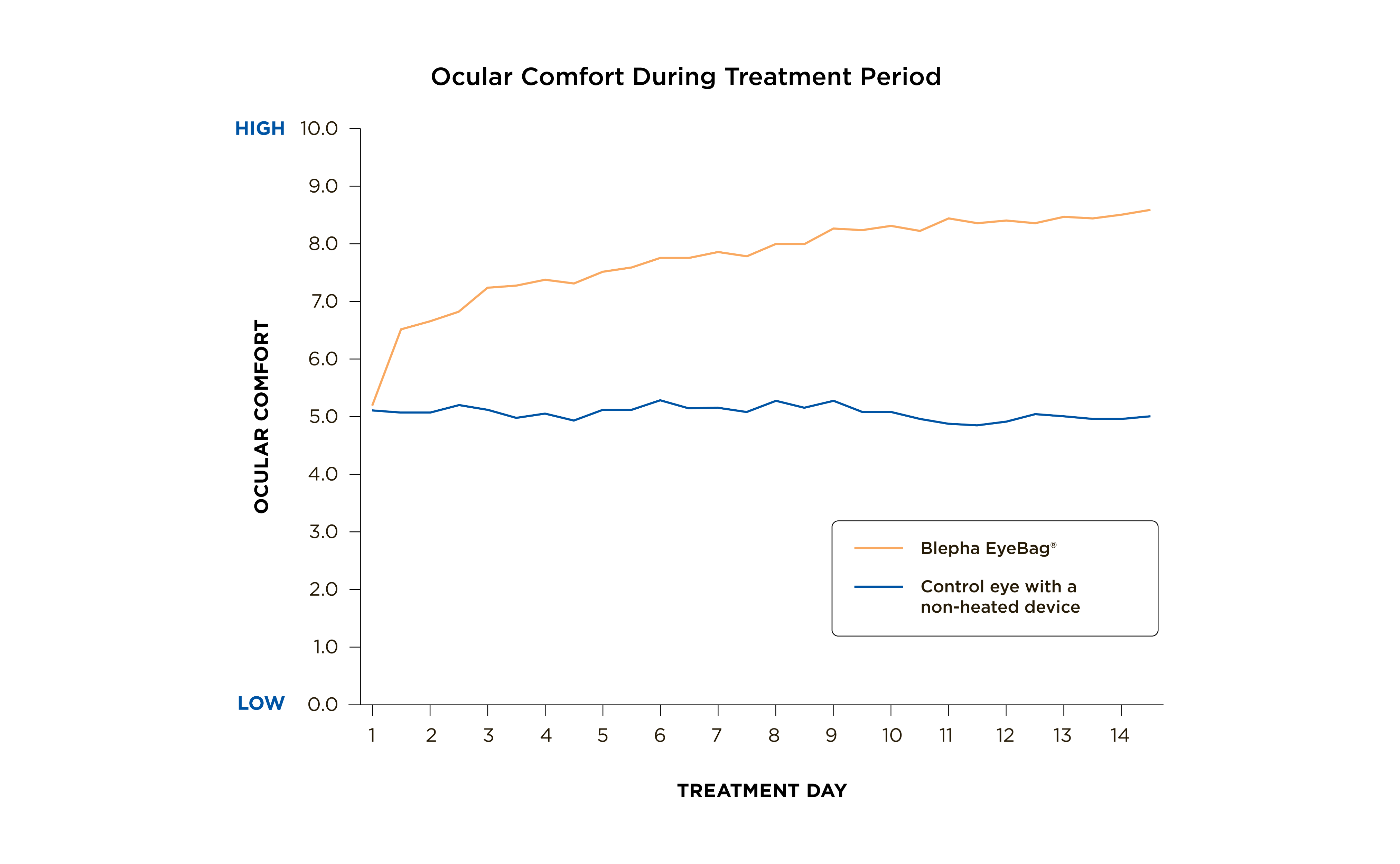 Blepha EyeBag®:
Significantly improves ocular comfort from the evening of Day 1 and over the following 2 weeks (p<0.001)
Maintains ocular comfort after 6 months (p<0.05)
Improvement in Ocular Symptoms and Signs Associated with MGD1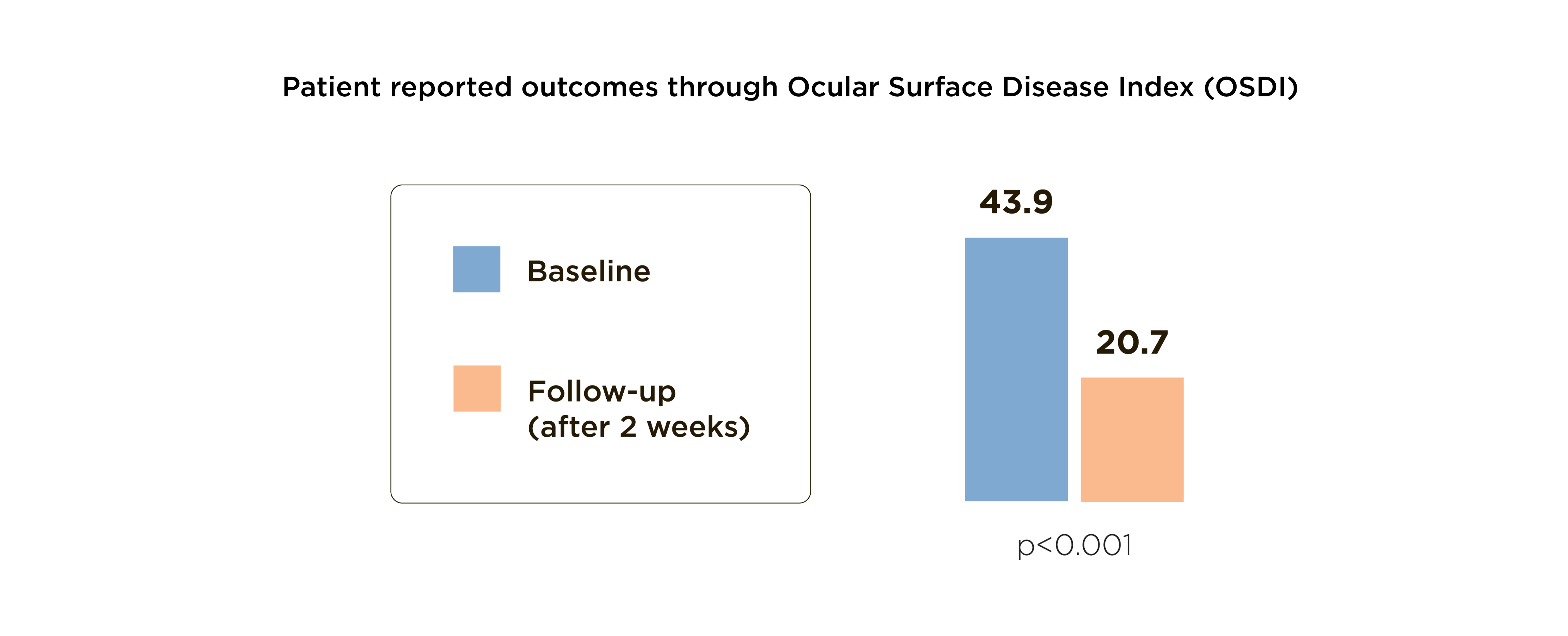 Warming
A Key Step in Eyelid Hygiene and treating ocular surface disease6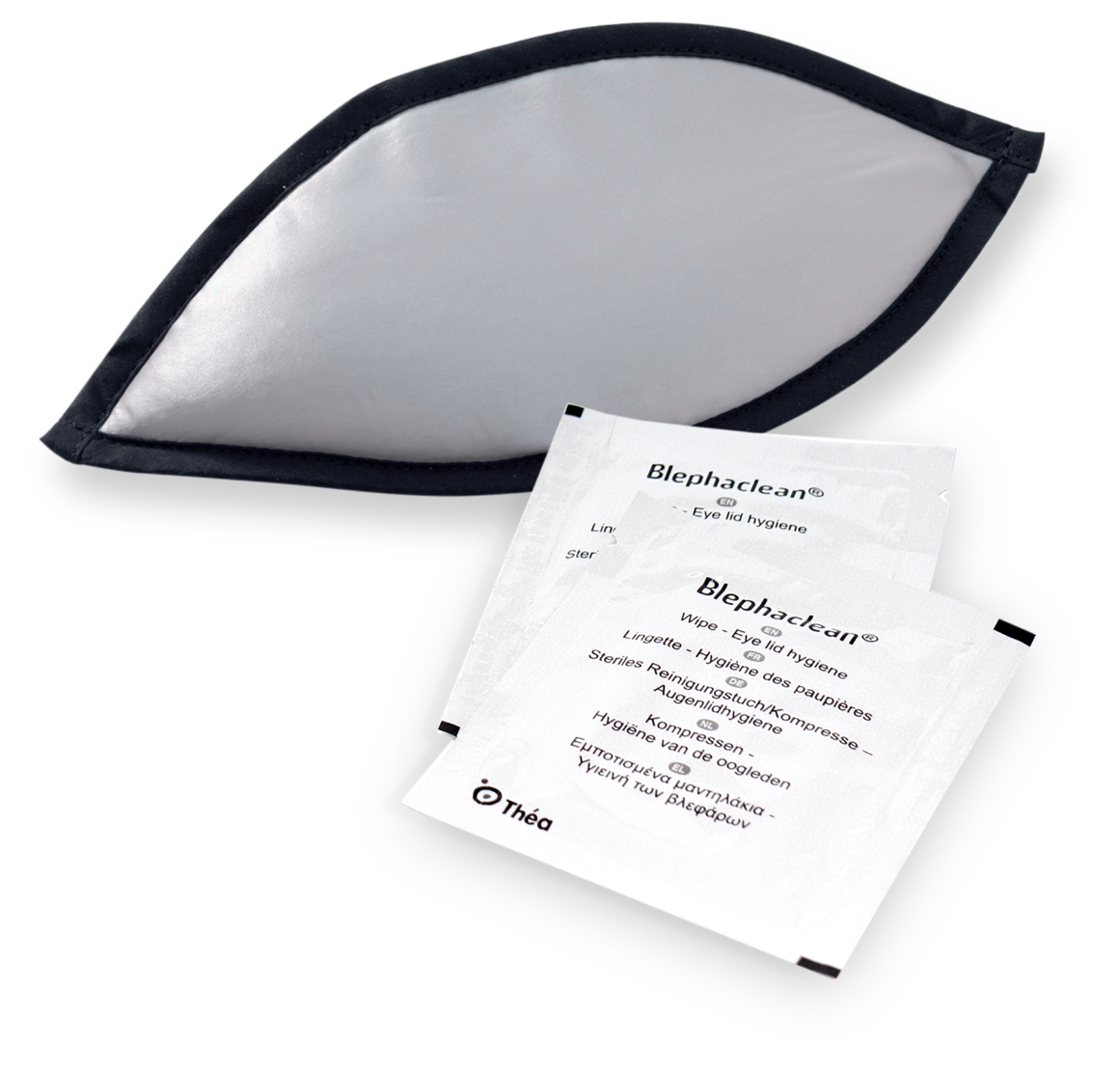 1. Eyelid warming
Melt meibomian secretions from blocked or partly blocked ducts
Increase fluidity of meibomian secretions from your glands
2. Eyelid massage
Expel meibomian secretions
3. Eyelid cleansing with Blephaclean®
Remove crust, bacteria and debris from the eyelid
Blephaclean® Home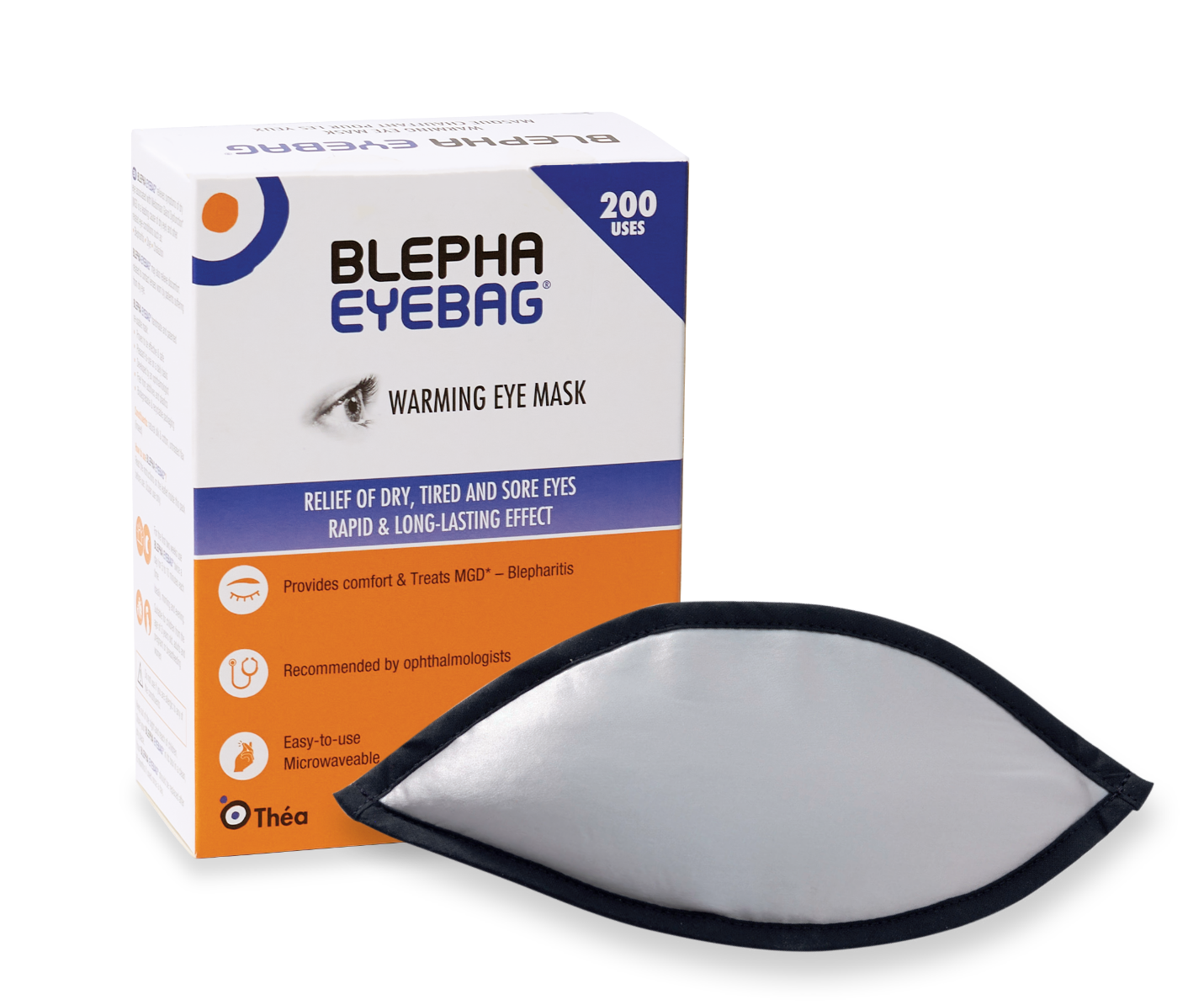 Inquire about Blepha EyeBag®